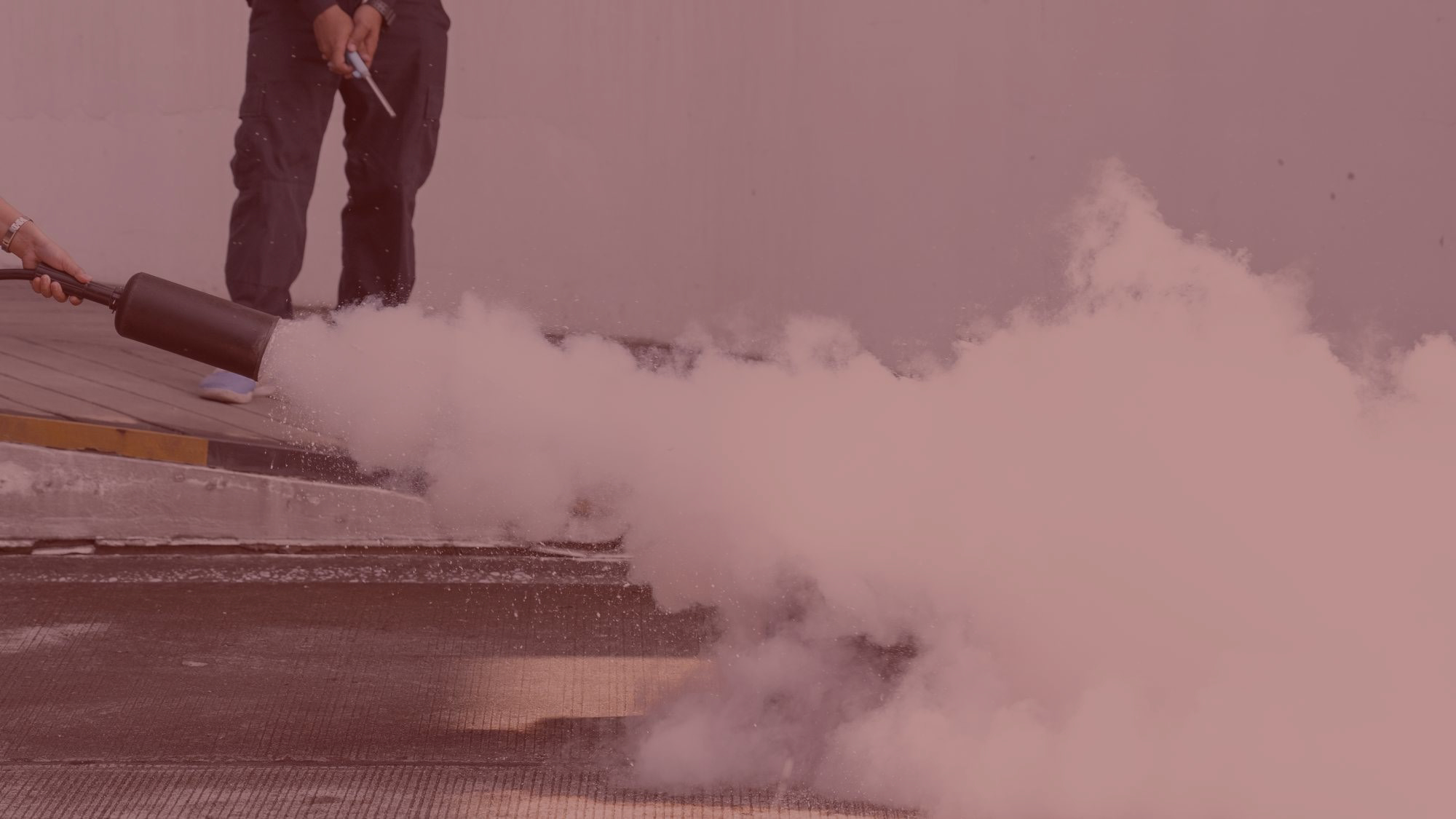 Prompt Mobile Fire Extinguisher Recharging & Fire Extinguisher Training in the GTA
Our portable fire extinguishers are indeed the first line of defence against small fires. Every home, or office equipped with these mobile fire extinguishers is a safer place. According to the National Fire Protection Association (NFPA), fire extinguishers need a basic inspection once every month followed by thorough annual maintenance. Canadian Industrial Fire Protection Co Inc in the GTA can assist you in keeping your facility safe and within compliance. Let our experienced technicians visit you to help ascertain the condition of your fire extinguishers and recharge them if necessary. We recommend regular inspection and maintenance services to keep them in top working order.
We also sell and service:
Stored pressure fire extinguishers
Cartridge operated fire extinguishers
Wheeled unit fire extinguishers
Featured Fire Extinguishers
We offer premium extinguishers to keep your premises safe and guarded against potential fire hazards in an emergency. We provide routine inspection and code-compliant preventive maintenance to ensure the best performance of your fire extinguishers.
featured-fire-extinguishers
Pyro-Chem Stored Pressure Dry Chemical Fire Extinguishers
ABC multi-purpose (ammonium phosphate) or PDC standard (sodium bicarbonate) dry chemical
Easily serviced (internal spring) valve
Suitable to use in temperatures from -54°C to 49°C (-65°F to 120°F)
Six-year limited warranty
More Details on This Product
Strike First - Carbon Dioxide Fire Extinguishers
Chrome-plated valve is precision machined from forged brass complete with stainless steel top and bottom handles
Easily operated and recharged
Strong impact resistant horn
Aluminum cylinder–complete with wall bracket
More Details on This Product
FE-36TM Clean-Agent Fire Extinguishers
Clean agent is safe for delicate electronics - nonconductive, residue-free no thermal shock
Very low in toxicity - LOAEL of 15% is above extinguishing concentration
Suitable for use in temperatures from -40°C to 49°C(-40°F to 120°F)
Six-year limited warranty
More Details on This Product
Featured Fire Extinguisher Cabinets
Canadian Industrial Fire Protection Co Inc fire equipment product lines include a full range of fire extinguishers, hoses, alarm and early detection systems, sprinkler systems, flammable liquid and acid corrosive storage cabinets, fire extinguisher cabinets and more. If there's something specific you need, we will find it for you.
featured-fire-extinguisher-cabinets
Architect Series - Surface, Recessed and Semi-recessed
Available in grey or white baked enamel or stainless steel satin finish
Full glass door or full metal door
Comes standard with plexiglass
Surface Mounted Cabinets Classic Series
Complete with cylinder lock keyed alike
Baked white enamel finish
Acrylic plastic viewing panel
Break glass hammer and chain
Heavy Duty Outdoor Fire Extinguisher Cabinets
Model OEC 16 gauge cold-rolled steel
Weatherproof gasket around the door jam
Hardware: Full-length stainless steel piano hinge
Keyed paddle latch (new feature)
Fire Extinguisher Training
We offer exclusive fire extinguisher training classes to assist our clients' employees with respect to the correct usage of fire extinguishers. We have furnished information pertaining to the training programs below:
fire-extinguisher-training
Structure of the Training
Fire extinguisher training classes are tailored to meet the specific needs of each customer.
Training includes:
Information on types of fires and extinguishers; and
Hands-on experience with fire extinguisher discharge
Following completion of our information session, participants will be:
Aware of the importance of portable fire extinguishers as a fire fighting tool
Familiar with the common types of extinguishers
Respectful of the limitations of equipment and operator
Knowledgeable of the steps to be taken when a fire is discovered; and
Capable of integrating their new knowledge into other areas of their lives
Those participating in the hands-on training will be given an opportunity to discharge the types of extinguishers found in their workplace. This will surely build confidence among the new learners.
What Does Canadian Industrial Fire Protection Co Inc Provide?
All the extinguishers, personnel and experience needed to carry out and eventually complete a training program will be provided by us. When you enrol with us, you'll get expert guidance with valuable information pertaining to fire safety at work and at home. You can also expect a certificate of completion.

Would you like to receive more information on what you've read on this page? Please send an email to Canadian Industrial Fire Protection Co Inc with your contact information and one of our team members will get you what you need.